Before I start my beauty haul's let me apologize first. I know it's been quite a while since my last post but a lot of things happened, and it all started with my tutorial video had gone, yep I've tried to preparing some tutorial videos for my graduation&prom look but it seems like I couldn't save them but I promise will make it in my next post but it wouldn't be in video because editing a video really need a lot of works.
Okay let's move to my haul...
As you can see from the picture above those all are eye make up products. My first impression about those products:
theBalm Put a Lid On It - my first impression about this product is AMAZING! It can hold the glitter from shimmery eyeshadow perfectly. It's kinda hard tou keep a pale shimmery color stunning especially in front of camera but thanks to Put a Lid on It you don't have to worry anymore
Etude House Drawing My Brow Pencil #GreyBrown - back then I had a diffcult time to chosen which shade should I picked. I'd like to try the grey color because the grey one is lighter than the black. I've tried black for my eyebrows and the result not that good. In the other hand the dark brown is one of the best-selling color from this line. After mulling things over I ended up ordering the #GreyBrown one and surprisingly the color goes really well with my eyebrows natural color
Etude House Proof 10 Auto Pencil #402 - So far this is my favorite brown eyeliner, it's waterproof and easy to use. It's great for light make-up especially for daily make up.
Etude House Oh My Liner #Black - This liquid eyeliner is one of the best-seller item from Etude House, however after I applied for a thin line the line started to break out and the color faded. I don't have any idea why it was happened. Anyone ever experienced this?
NYX Retractable Eyeliner #SilkyCashmere - the color was pretty I use it for my under liner or you can use it for creating aegyo-sal.
Urban Decay Skyscraper Multi-Benefit Mascara - I don't know why I couldn't find this product on Urban Decay's website. I guess they're not produce this product anymore. Right now all I can say about this mascara is take longer to dry
Now meet my lipsy babess....
Etude House Dear My Blooming Lips Pink Talk #PK015 : The pink burgundy color is totally pretty match it up with smokey eye make up and you're ready for glamour looks
Etude House Dear My Blooming Lips Talk #OR204 : Please welcome my favorite lipstick for daily make up. It's like a rose petals color, orange with a little pinkish touch
The Saem Global Eco Red Lipstick : Blame GD for his hottie looks for a lipstick adv. Like I mean why he looks SUPER HOT for biting a lipstick?! I expected a lot from this product since the first time I saw the adv and after I bought this It pleased me!
G-Dragon for The Saem Global Eco Red Lipstick
Now move to bronzer and CC Cream...
THE FACE SHOP AQUA UV CC Cream #LightBeige - I've kept my eye to this baby after I watched some beauty youtuber reviewed this product. I love its waterproof feature which keep my make up until 12 hours
Rimmel London Natural Bronzer - This is my first bronzer ever. Since I have not tested this bronzer I couldn't say anything. One thing I can say it's pretty cheap comparing to another bronzer products.
That's all my haul. Which one should I review first? Any thought? :)
_______________________
Okay guys we planned to hosting a giveaway and one of the prize will be Kao Liese Bubble Hair Color. Since Liese has a lot color we need your help to choose which one do you like to receive as the prize? (You can chose more than one color per vote) I'd like to see the result by June 5, 2014
Much love,
Liona xx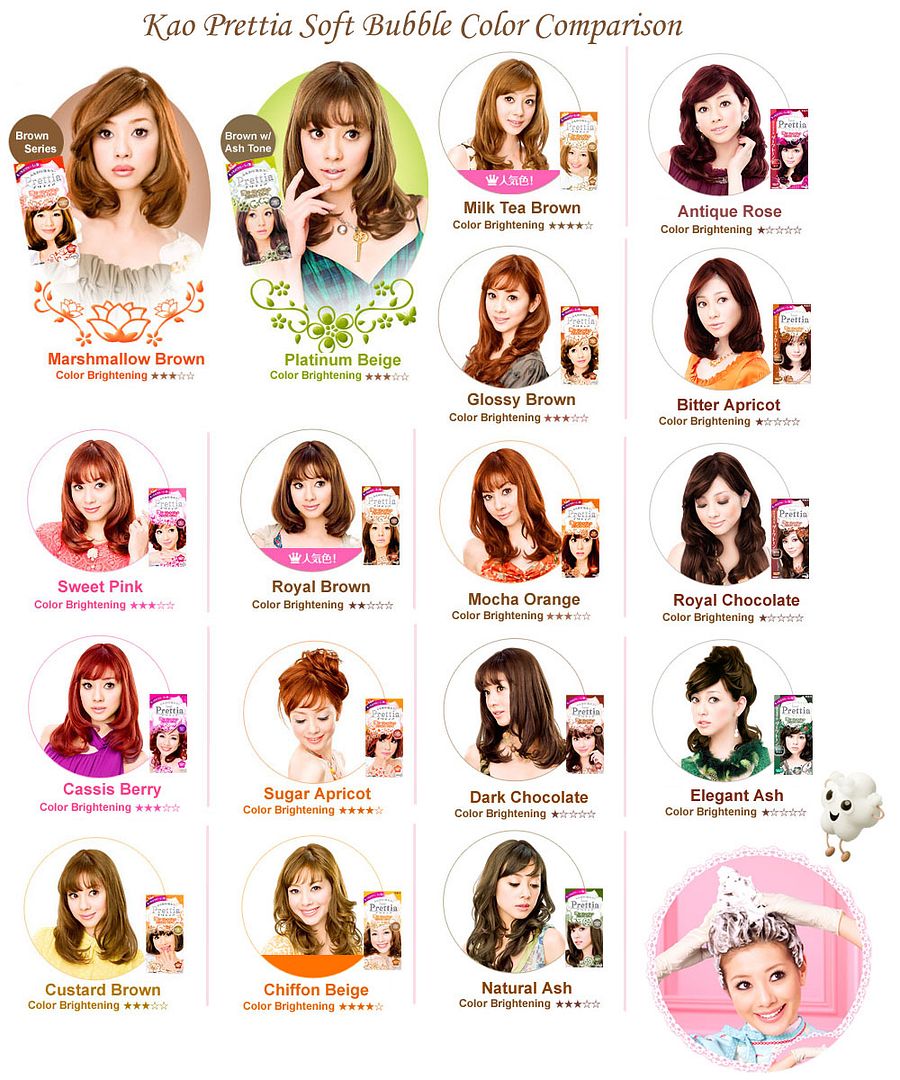 This is not sponsored post. All products purchased by myself